2018 workshop flyer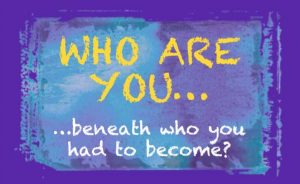 Dates:
ST ALBANS (Herts AL1) 10am-6pm
Saturdays 13 Jan / 10 Mar / 28 April / 2 Jun 2018
LONDON (Archway N19) 10am-6pm
Fridays 9 Feb / 30 Mar / 18 May 2018
Self-Encounter through Identity Constellations (IoPT)

Would you like to know yourself better?  To have healthier boundaries, greater autonomy, or better relationships with yourself and others?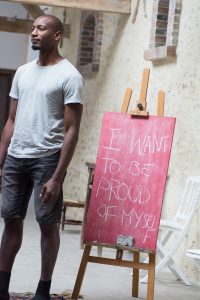 These experiential workshops explore how attachment issues, childhood events and trans-generational trauma leave imprints on us, affecting our self-esteem, health, relationships and life choices.
Our early experiences create 'survival strategies' like anxiety, perfectionism, addictions and self-criticism.  Identity Constellations provide contact with these parts that have been subconsciously running us. Unhelpful patterns are softened, lost parts are integrated and we can become more who we truly are.
Come and experience a remarkable body-mind process. Whether you bring a specific challenge to explore, or simply wish to know yourself more deeply, you are very welcome.
"Really deep work done in a
 safe and nurturing way"
WHAT HAPPENS IN A WORKSHOP?  
The day starts with a brief outline of the theory and process (IoPT* and somatic resonance) that underpin the workshop, so that everyone is ready to take part in the Constellations, if they wish to.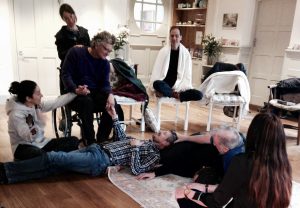 In each Constellation (usually 4 per day) one person is guided to create a 'Sentence of Intention' for the issue they want to explore.
They then invite members of the group to be 'Representatives', which involves simply reporting on your current physical/emotional experience.
The self-encounter emerges as representatives interact by speaking or moving in response to what is present for them in the moment. 'Parts of the self' become apparent and the inner workings of the issue are revealed.
"Wow! Every constellation
I took part in gave me
incredible insights about myself"
WORKSHOP PRICES
£50 Full / £40 Early Bird / £25 Concessions
All workshop participants have opportunities to take part in the constellations, which provide personal insights, learning and healing.

Plus there are 4 places available per day for a Personal Constellation, for which there is an additional fee of £55 / £35 Concessions
Early Bird: available until 3 weeks before each workshop
Concessions:  for those with low income (and IoPT students)
WHAT ARE CONSTELLATIONS?  
The definition of a 'constellation' is simply 'a collection of parts' – in this case, parts of your Self/Psyche. (i.e. nothing to do with astrology/stars!)  Identity Constellations were developed by Professor Franz Ruppert alongside his Multi-Generational Psycho-Traumatology theory. With roots in Hellinger's Family Constellations, this significantly revised method incorporates recent information from inter-personal neurobiology, plus contemporary theories of attachment and developmental trauma. Identity Constellation are sometimes called IoPT*, which is a translation of the German name for this work, "Identity-Oriented Psycho-Traumatology".
BOOKINGS:
Click on your chosen date below to go to the booking form